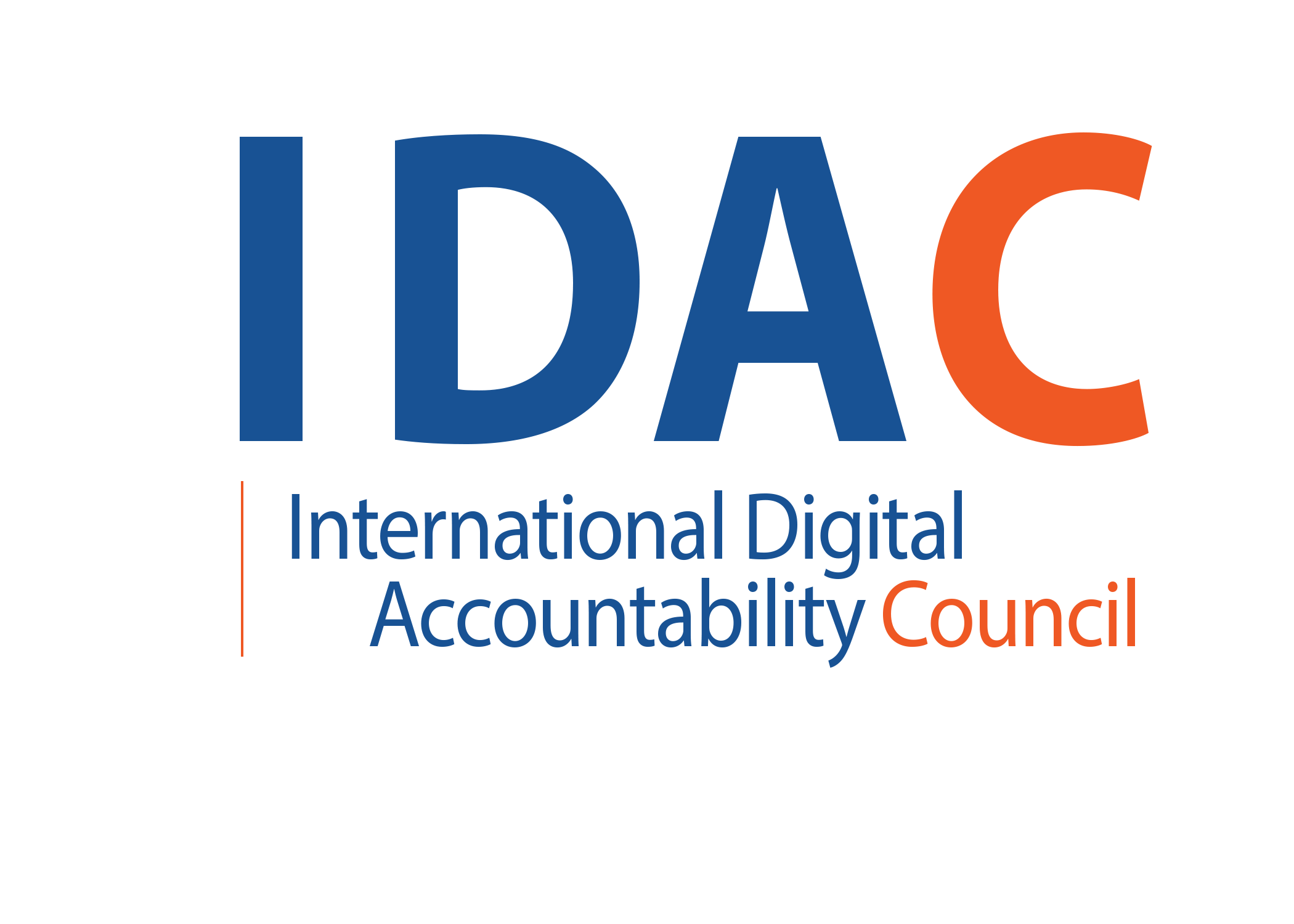 About Us
Launched in April 2020, the International Digital Accountability Council (IDAC) is led by an experienced team of lawyers, technologists, and privacy experts with a shared goal of improving digital accountability through investigation, education, and collaboration. As a nonprofit watchdog, IDAC investigates misconduct in the digital ecosystem and works with developers and platforms to remediate privacy risks and restore consumer trust.
There is a clear need for an independent watchdog to help ensure a trustworthy ecosystem. Formerly incubated at the Future of Privacy Forum, IDAC is comprised of a tech-savvy, cross-functional, legal & technical team that approaches issues in a proactive and systematic manner.
There is little regulation and oversight that govern how actors in the digital ecosystem collect and share user personal information. Practices that undermine privacy controls set forth by users and platforms are rampant. The lack of clear rules, developer guidance and enforcement have led to an array of instances where users' data has been exploited without their knowledge or ability to opt out.
As a result, the digital ecosystem would benefit from the following: (1) clear and harmonized rules; (2) developer education and awareness; and, (3) greater accountability of bad actors. IDAC, through its investigations, aims to work with key stakeholders to achieve these objectives.
Meet Our Team
We look forward to telling you more about the real people behind the great ideas as we grow.
Acting President
Leslie is the former president and CEO of the Center for Democracy & Technology, and a leading voice for civil liberties, human rights, public policy and Internet freedom.
Chief of Staff and Policy Counsel
Ginny is IDAC's Chief of Staff and Policy Counsel. Ginny graduated from Cardozo School of Law, where she primarily focused on privacy and data law. Ginny has worked on American and European privacy laws and has advocated for economic justice. Ginny was previously an IDAC fellow.
Partner Technologist
Nathan specializes in creating privacy investigative devices and services. He has over 20 years of experience in data privacy including founding Good Research, lecturing at UC Berkeley, being published on major news outlets such as the New York Times, CNN and ABC, and testifying on his research before the House, Senate and Federal Trade Commission.
Partner Technologist
Will leads the technical investigations and develops tools to ensure data protection, privacy, fairness, and model accountability. Will has a background in finance, and led teams that developed, reviewed and made use of financial models. He helps organizations build good products that incorporate by design: privacy, security, and user experience.
Policy Associate
Gauri Gupta is a Policy Associate focused on international technology policy and security studies. Gauri has worked on projects related to mobile app privacy, cyber risk management and election security.
Technology Policy Fellow
Dan Kinney is a Technology Policy Fellow focused on the interaction between technology and policies around the use of personal data. 
Chair, Board of Directors
An internationally-recognized leader in privacy and data protection law, Jules is the CEO of the Future of Privacy Forum. Jules previously served as Chief Privacy Officer at AOL and DoubleClick, as Consumer Affairs Commissioner for New York City. He has extensive experience in government, as an elected New York State Legislator, congressional staffer, and attorney.
Board Member
After serving as the first U.S. Chief Technology Officer in President Obama's Administration, as well as the Secretary of Technology in Virginia, Aneesh co-founded Care Journey and is an expert on health data and technology.
Board Member
Cam is the former General Counsel and Acting Secretary at the U.S. Department of Commerce. A global thought leader on privacy and cross-border information flows, Cam serves as a distinguished visiting fellow at the Brookings Institution.
Board Member
Karen is senior fellow and director of the German Marshall Fund's Digital Innovation & Democracy Initiative. Karen served as policy director to Barack Obama in the U.S. Senate and was U.S. Ambassador to the Organization for Economic Cooperation & Development
Board Member
A leading privacy scholar and policymaker, Danny currently serves as the Director of MIT's Internet Policy Research Initiative and Principal Research Scientist in MIT's Computer Science and Artificial Intelligence Lab. He previous served as the White House Deputy Chief Technology Officer for Internet Policy.